Multimodal is combined transportation using several kinds of shipping to ensure the fastest, the most reasonable routes and the most economic cost to render the customers whole respects of logistics service.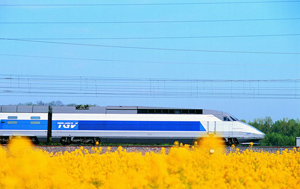 The fields we are committed in are domestic and international airways, domestic highways, domestic and international marine shipping, and railways shipping.
The services we render are domestic logistics distribution, planning of large amount of cargo shipment, international container services and special train to central Asia and Russia, city logistics distribution.
The advantages of the company are young and specialized teams, subsidiaries in the port and capital cities, ensuring the smooth handing over and taking over of cargos during the whole shipping process, and we are the sole freight agent of China Railway International Forwarding Company Ltd. in Fujian.
The promises of us are to render safe and fast shipping means, the whole process tracking information of the cargos, 99 per cent duly arrival of cargos in Fujian Province and reasonable charges applied.
Special recommendation: international railway shipment to central Asia and Russia
Depending upon the friendly cooperation with the Ministry Of Railways, the formalities in the shipping railway station, customs clearance, the dynamic tracking of the whole way, the handover of cargos in the ports, the receipt of cargos in destination country are carried out very smoothly. No limits to the weather, no limits to the amount of containers, we do railway-shipping everyday. And now we do 65.7 per cent of international railway shipments from the Port of Xiamen.