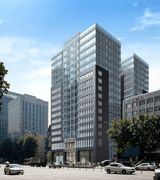 Topex Logistics, is a licensed International Freight Forwarder , Over the years, the company has developed to become a mature and qualified service provider, specializing in local transportation, bonded warehousing services, buyer consolidation services, international freight FCL/CFS services, custom clearance, documentation, inspection & insurance brokerage. Our value-added services are billing, cash collection & banking, kitting, packaging & repacking and reverse logistics.
Topex possesses a FULL RANGE of business licenses and a well-established logistics network. The company is a professional in providing ONE STOP service to Manufacturers, International Sourcing Agencies, Super Chain Store Operators and Product Distributors. We strongly believe in continuously adding values to international / local supply-chain operations. We are a qualified agent to provide Import/Export related services.
We strive to offer the most efficient means of ocean, air and land transportation modes and we leverage on each node of our network to offer a best possible price to our clients. Topex has a matured distribution network enabling us to deliver quality service and meeting customer changing requirements. Of significant importance is our established a close and firm relationship with influential shipping liners and air liners that makes us a true professional global freight forwarder.